If these walls could talk, they would tell you that you are now entering a green space. What began as the Sheridan Motel (ca. 1953) was purchased in 2010 to create this community acupuncture clinic.

The clinic portion was stripped to the studs: motel room walls, floors, and bathrooms removed, and windows replaced.



The flooring is recycled plastic bottles finding a new life in carpet tiles. No adhesive—just static cling holds them in place—and they can be replaced as needed, one tile at a time.
The paint on the walls have zero volatile organic compounds (things like carcinogens, reproductive toxins, mutagens, ozone depleting compounds, formaldehyde, and phthalates weren't used in neither the primer nor the tint) so you can breathe comfortably.


The treatment area faces south to benefit from natural lighting and the sun's warmth. In the reception room and bathroom, solar tubes eliminate the need to turn on lights on most days.
In June we planted a rain garden with the assistance of the Root-Pike Watershed Initiative Network. It decreases the amount of run-off from the roof and driveway into Lake Michigan and will filter pollutants as the rainwater slowly soaks into the ground. Four rain barrels capture additional roof run-off and provide a natural water source for the other gardens plants.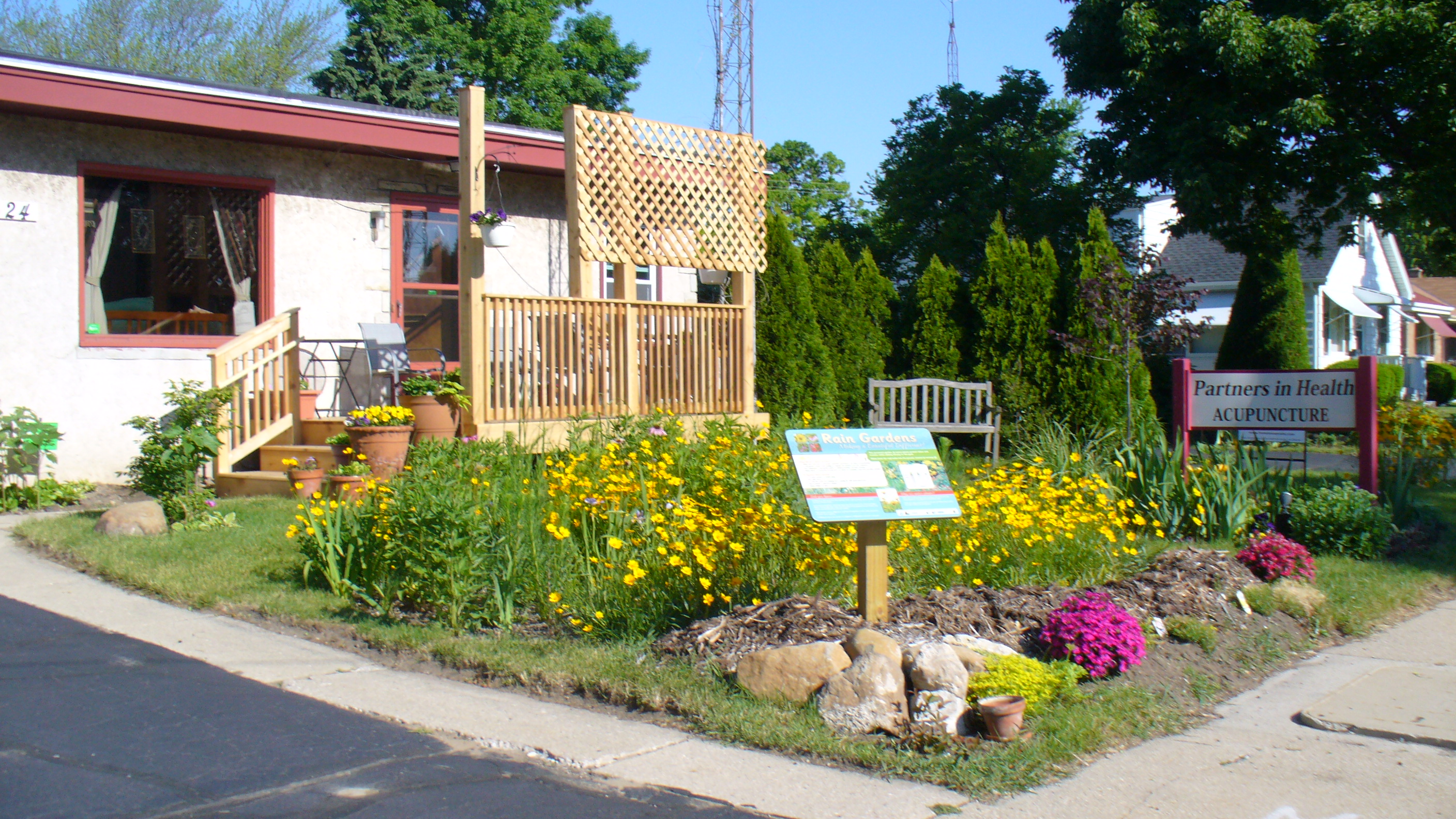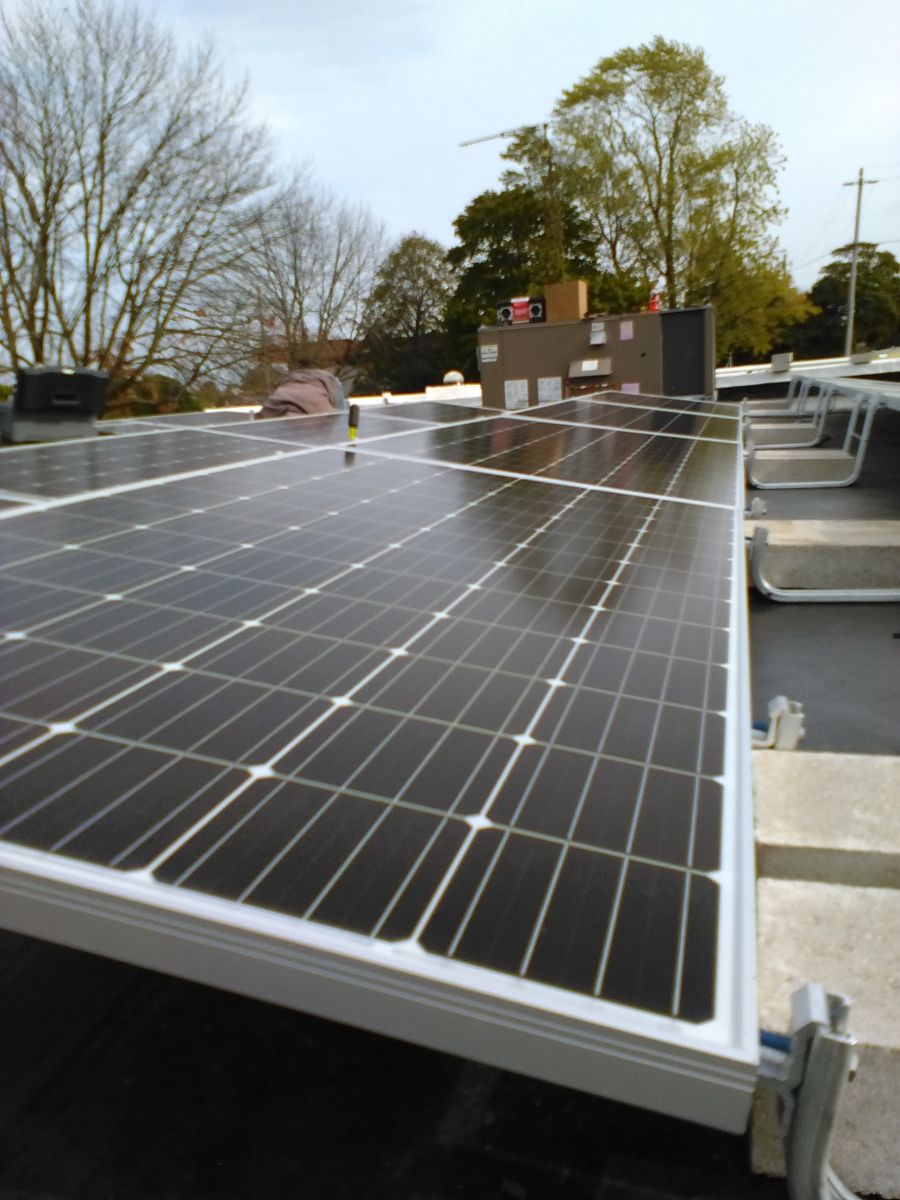 The next step in our renovation was to replace the clinic roof and install 23 solar panels, enough to produce renewable energy for our electrical needs. Thank you Arch Electric for your Group Buy!
Credit for creating the transformation from motel to health clinic belongs to Old World Restoration, headed by Jeffrey Plum and his team of dedicated workers.
Paint and primer by YoloColorhouse (www.yolocolorhouse.com). YOLO Colorhouse has Green Seal® certification GS – 11, 2008, which includes a list of 1000+ restricted chemicals that cannot be in their paint.
Carpet by Mitchell Carpets in Kenosha.